Cape Winelands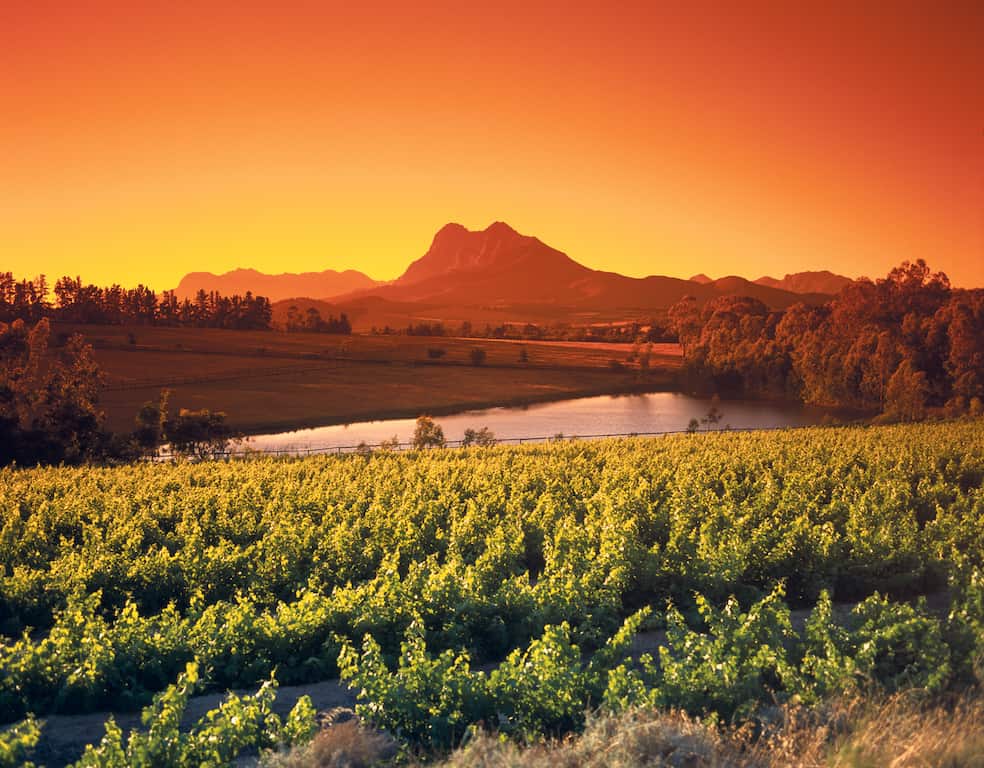 Tour Of Cape Winelands, the idyllic vineyards and historic wine estates of the Cape Winelands are less than an hour's drive from Cape Town, and they produce some of South Africa's most prestigious wines. Visiting as part of a guided tour means that guests can enjoy wine tasting without worrying about driving—South Africa's strict drink-driving rules are widely enforced—and visit multiple destinations in one day. Stellenbosch, Franschhoek, and Paarl are the most popular wine-growing areas, and many tours include lunch at a winery restaurant.
This group tour visits the three main towns—Stellenbosch, Franschhoek, and Paarl—and includes wine tasting at each destination.
Tour Of Cape Winelands this luxury trip affords magnificent aerial views of the Winelands via helicopter, followed by a wine tasting and a gourmet 3-course lunch at Groot Constantia winery.
Tour Of Cape Winelands Ideal for first-time visitors to Cape Town or those short on time, this value tour combines the two most popular day trip destinations—Cape Peninsula and Cape Winelands —into one day.
Read more about Cape Wineland's tour options here.
This post is a continuation of TOUR OF CAPE TOWN
Things to Know About Tour Of Cape Town

When to Visit
Summer (December through February) is high season and when temperatures are at their hottest. Visiting in spring and autumn is ideal, with fewer crowds and more favorable rates. Whale watching season along the coast in July to September.
Getting Around
The best way to get around Cape Town is via car, and it's recommended to either hire a rental or join guided tours. Metered taxis are available, but there are no taxi stands so it's advisable to keep the number of reliable taxi service at hand. Uber is also an option.
Local Customs
English is widely spoken here—with a dash of the local lingo. South Africans say "sorry" instead of "excuse me," use "oh, shame," as a term of endearment, call traffic lights "robots," greet people with "Howzit?" and use "izzit?" instead of "really?"
Things to Bring
Traveler planning on a multi-day Garden Route tour or a visit to the Klein Karoo should pack warm layers as temperatures drop dramatically at night.
What the Locals Know
Most travelers make a beeline for the V&A Waterfront, but locals head to the Woodstock neighborhood, full of hip cafes, shops, and restaurants. Visit on Saturday, when the Old Biscuit Mill hosts one of Cape Town's coolest markets, or take a food-focused tour to learn more about the city's so-called rainbow cuisine.
Note: all post is a source from TravellersguideNG partner site