Explore Europe And Beyond Kick Off 2019 with a Once in a Lifetime Experience
Explore Europe And Beyond looking for the best way to start the new year? Worry not – we have some truly divine options available on our Tours, Sightseeing and Attractions portal for you to kick off 2019 in style – as well as exciting escapades to keep you entertained through January. Whether you are wintery Arctic adventure types, or a luxury Parisien food tour, there's something for every traveler's taste – and budget!
Explore Europe And Beyond
Europe
New Year's Eve at Genoa Aquarium – Genoa, Italy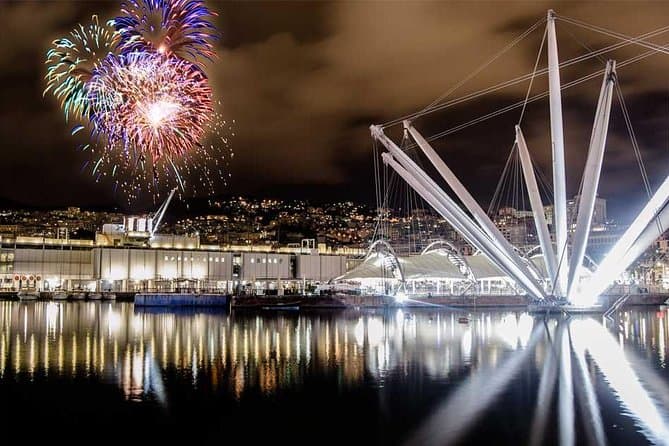 Special, elegant, and original, this is New Year's Eve at Acquario di Genova! The evening starts with an exclusive visit to the second floor of the Acquario, welcome cocktail in the Pavillions of the Cetacean and Biodiversity, followed by dinner with a midnight toast and dinner buffet.
New Year's Eve Dinner at a Chef's House in Florence – Florence, Italy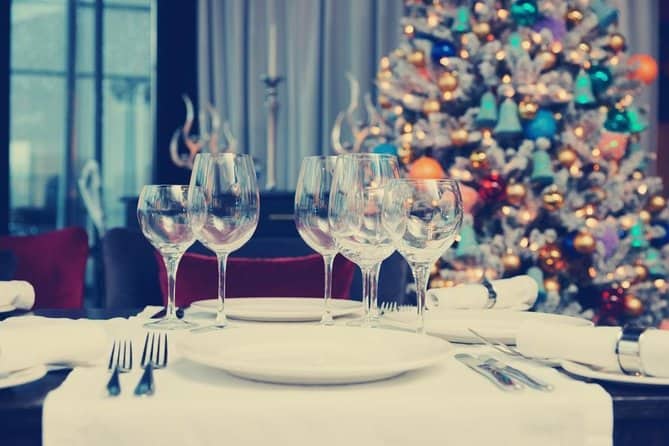 Ring in the new year in high culinary style with this New Year's Eve dinner at a chef's house in Florence. Enjoy a unique dinner in the home of a private chef. Sip celebratory champagne which you can then take with you to raise a toast at the Ponte Vecchio. A small group size makes for an intimate experience.
New Year's Eve Medieval Banquet – London, England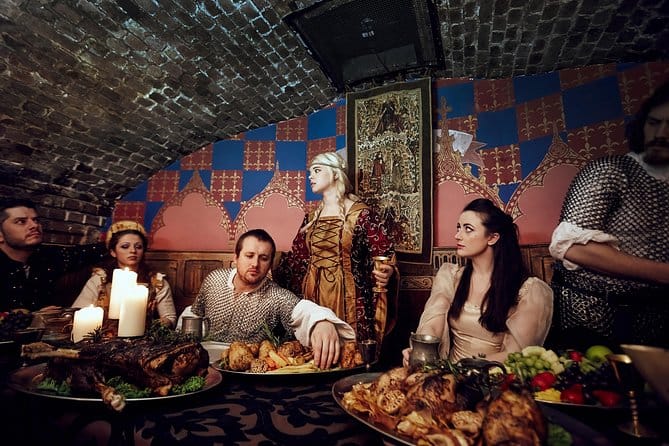 Explore Europe And Beyond Fancy something a little different to see in 2019?  Head to the heart of St. Katharine Docks and be part of 1,000 years history at London's extraordinary dinner-theatre experience. As a royal guest, you will mingle with medieval and mystical characters and be treated to a six-course banquet dinner with drinks, while enjoying a fantastic array of entertainment, including fighting knights and acrobats.
The London New Year's Eve Ball – Around the World in 80 Days – London, England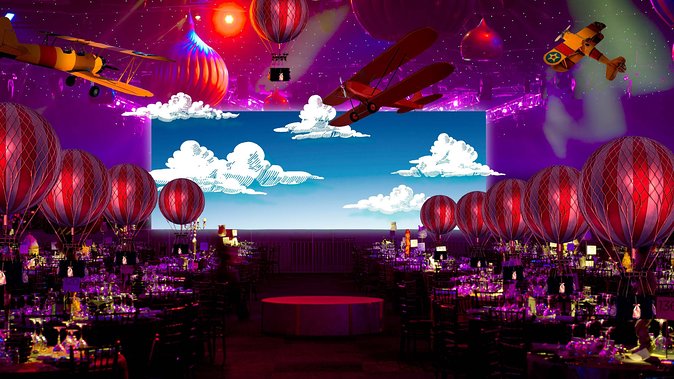 Quite simply, it's the biggest party of the year. Guests will be awestruck by the incredible theming and enjoy a spectacular and immersive event. Enjoy delicious food, breathtaking live entertainment,adrenaline-pumping dodgems, and an unforgettable festive atmosphere. It'll be a night you will never forget.
New Year's Eve Concert at Charlottenburg Palace – Berlin, Germany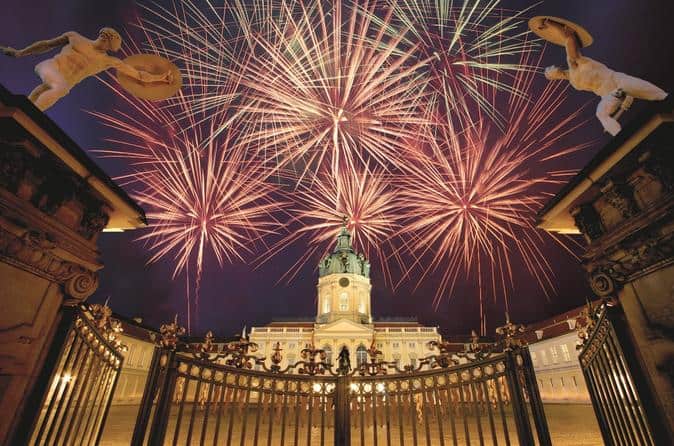 Get festive with this New Year's Eve concert at Charlottenburg Palace in Berlin. Sit back in the plush palace and let your ears feast on perfectly performed classical music, from Vivaldi to Mozart to Dvořák and more. Enjoy two hours with the amazing Berlin Residence Orchestra, dressed in original costumes.
Paris Christmas Gourmet Food Tour – Paris, France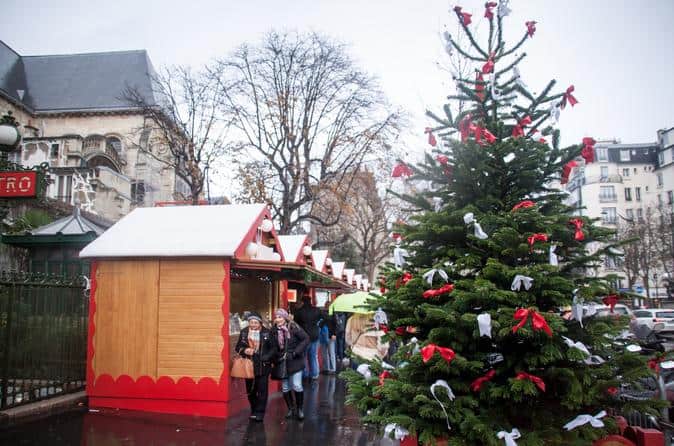 Celebrate the holiday season in true French fashion with this gourmet walking tour through Paris. Visit a traditional European Christmas market to sample seasonal treats, and stop at festively decorated sweet shops to taste holiday favorites such as gingerbread, chocolate Yule logs, and spiced wine. Learn about the regional tradition of the 13 Desserts of Christmas, and warm up with a hot beverage at a cozy Parisian tearoom.
5-Hour New Year's Eve Flamenco Show, Dinner and Party – Barcelona, Spain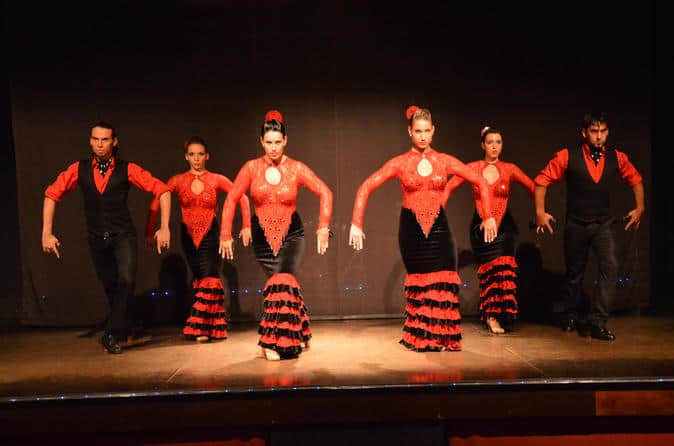 Celebrate New Year's Eve in Barcelona with cocktails and flamenco at the Palacio del Flamenco. Feast on a gourmet dinner of Catalan cuisine; be entertained by a spectacular Flamenco performance; take part in the age-old tradition of 'lucky grapes' as you welcome in the New Year; then hit the dance floor to party into the early hours.
---
USA and Canada
New Year's Eve Times Square Ball Drop Party – New York City, USA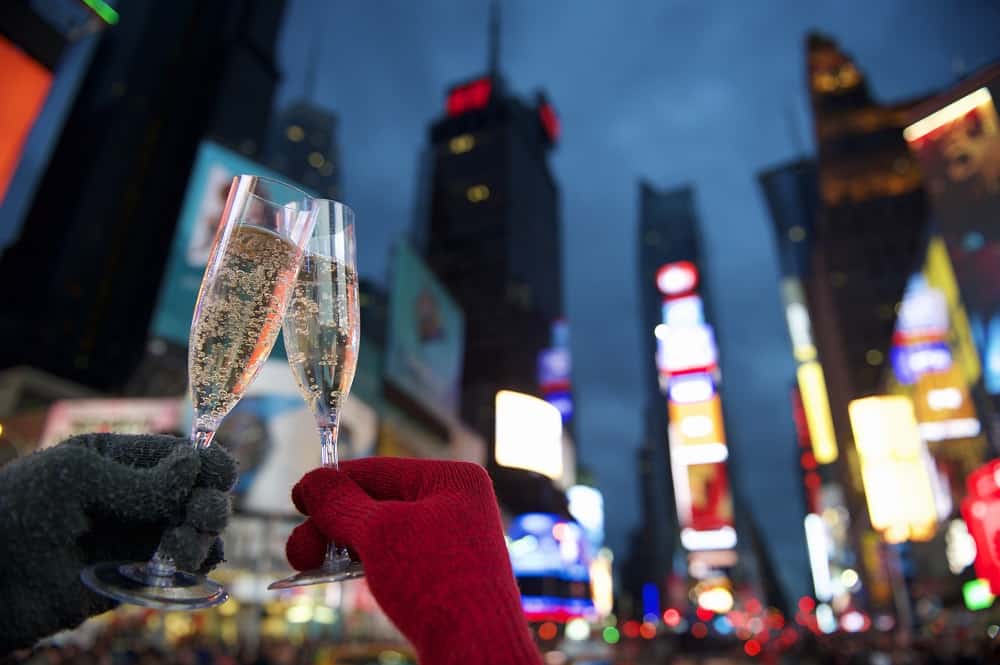 When the clock strikes midnight there's no better place to be than New York City's Times Square. This exclusive party takes travelers high above the crowds into a luxe suite with an open bar, hors-d'oeuvres, and a dinner buffet. Dance to the latest hits alongside the people you love and friends you have yet to meet during this entertaining evening—it's the best way to ring in a new year.
Winter Wonderland Adventure at the Capilano Suspension Bridge – Vancouver, BC, Canada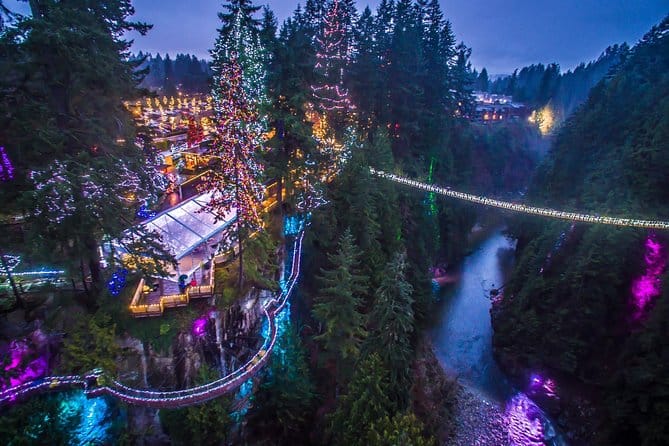 What more can you ask for in the holiday season than visiting the world's tallest Christmas tree? On this visit to Vancouver's Capilano Suspension Bridge Park and you'll see just that! Take a whimsical tour of the forest bedecked in color and light, and admire the gorgeous decorations as you cross the suspension bridge. Stop for some kid-friendly activities like card making and cookie decorating, and shrug off the chill with a hot drink at one of the rustic cafes.
Viator VIP: Exclusive NYC New Year's Eve Luxury Dinner Cruise – New York City, USA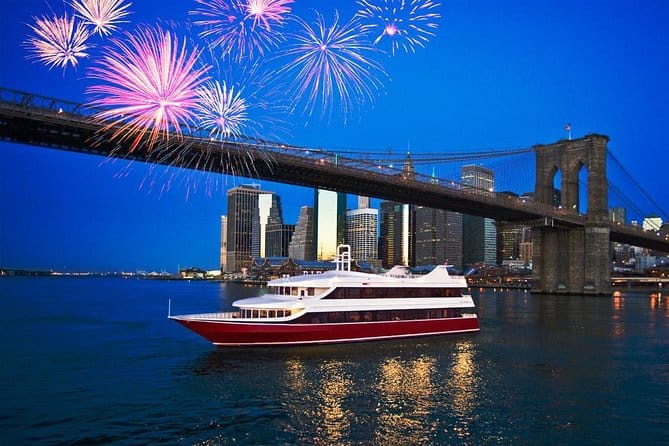 Celebrate New Year's Eve in the Big Apple with this exclusive 4-hour VIP dinner cruise. Hop aboard one of the most luxurious yachts in New York, and pass the Brooklyn Bridge, Ellis Island, and One World Trade Center. Your VIP experience includes a 3-course dinner, an open bar, and music provided by a DJ.
Nashville's New Year's Resolution Pub Crawl – Nashville, TN, USA
Prepare for a big night out on New Year's Eve with this pub crawl around Nashville earlier in the day. Spend three hours in the afternoon visiting Music City's hot spots, with souvenirs, games, swag, and drink specials included.
---
Australia
New Year's Eve at Studio Sydney Tower – Sydney, Australia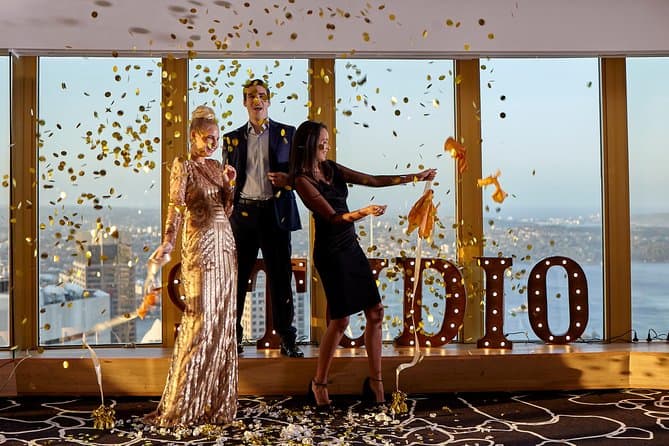 Toast the end of 2018 at 309-meters above Sydney at the Studio Sydney Tower. This experience gives travelers the best seat in the city for spectacular views of Sydney's New Year's Eve fireworks displays. Travelers will enjoy a 6-course degustation menu paired with a matching wine perfectly timed to watch the two fireworks displays between courses.
To get more of this type of Explore Europe And Beyond post contact us below with your favorite city