Cape Peninsula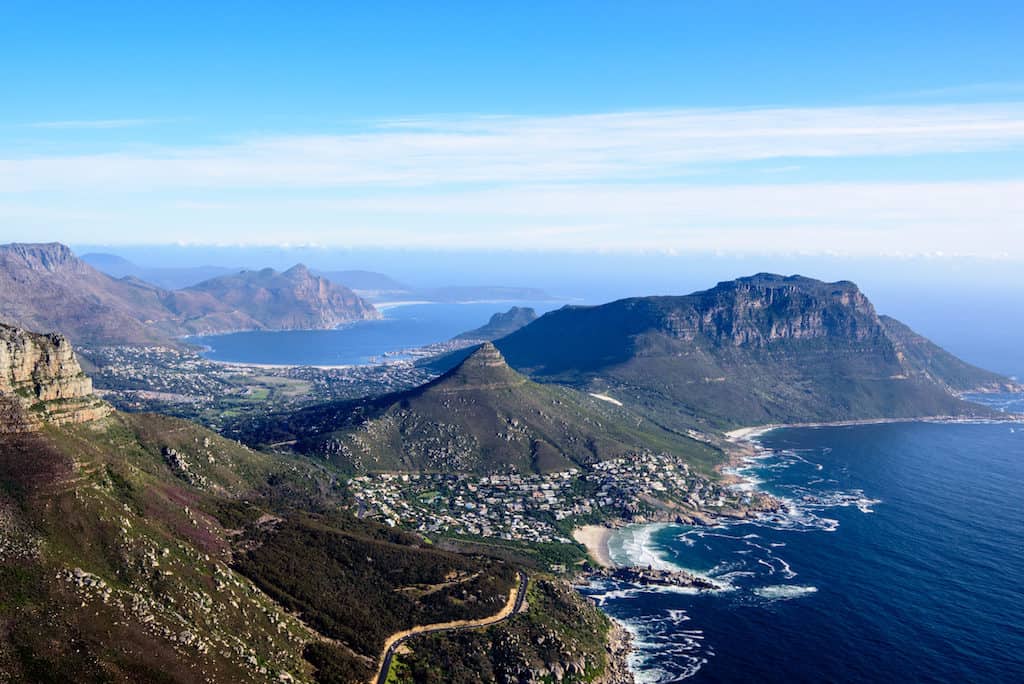 Cape Peninsula and Robben Island, the southwestern tip of Africa, Cape Peninsula stretches south of Cape Town all the way to Cape Point. It's a natural playground of sandy beaches, wildlife reserves, and dramatic coastal roads. Day tours from Cape Town typically include major points of interest such as Hout Bay, where boats set sail for Robben Island; Boulders Beach, famous for its colony of African penguins; the Cape of Good Hope Nature Reserve; and Chapman's Peak Drive.
This tour visits all the most popular sights—Hout Bay, Simon's Town, and Cape Point—plus the Kirstenbosch Botanical Gardens. Optional extras include Boulders Beach and a Duiker Island cruise.
This helicopter tour offers unbeatable aerial views of Table Mountain and Cape Peninsula, as well as the rare chance to see where the Atlantic and Indian oceans meet.
This tour focuses on two highlights—Cape Point and Boulders Beach—with more time at each destination and a hike from Cape Point to Cape of Good Hope.
Read more about Cape Peninsula tour options here.
Tour of Cape Peninsula and Robben Island
Robben Island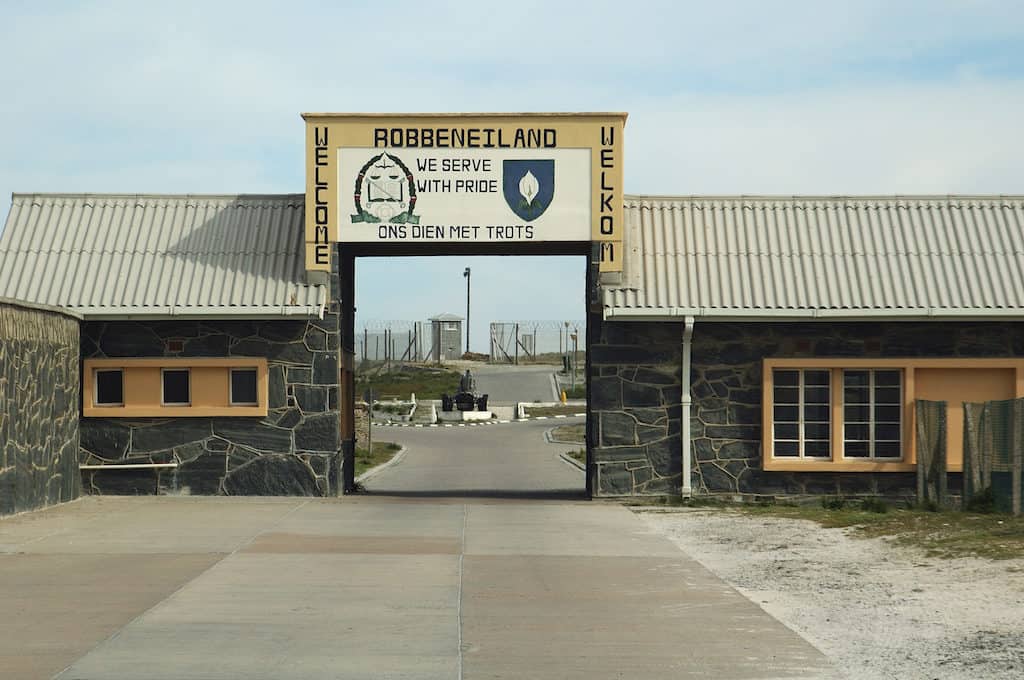 Tour of Cape Peninsula and Robben Island Marooned off the coast of Cape Town in Table Bay, Robben Island is notorious for its maximum security prison, where Nelson Mandela served the majority of his 27-year sentence during the apartheid era. The prison and grounds were turned into a living history museum in 1997. Tours typically include ferry rides to and from the island, as well as a guided bus tour of the island, which stops at the prison buildings, lime and bluestone quarries, military bunkers, and Nelson Mandela's cell.
In addition to Robben Island, this small-group tour visits Cape Town highlights such as Table Mountain. Lunch, hotel pickups, and entrance fees are all included for a stress-free day.
This private tour combines three popular Cape Town excursions in one—a visit to Robben Island, a ride on the Table Mountain cable car, and a Cape Town city tour by private vehicle.
This tour provides greater insight into South Africa's apartheid regime, visiting the townships of District Six and Gugulethu, as well as Robben Island. A private guide ensures a personal experience.
Read more about Robben Island tour options here.
Tour of Cape Peninsula and Robben Island is a continuation post of Tour Of Cape Town and Tour of Winelands
Things to Know About Tour Of Cape Town

When to Visit
Summer (December through February) is high season and when temperatures are at their hottest. Visiting in spring and autumn is ideal, with fewer crowds and more favorable rates. Whale watching season along the coast in July to September.
Getting Around
The best way to get around Cape Town is via car, and it's recommended to either hire a rental or join guided tours. Metered taxis are available, but there are no taxi stands so it's advisable to keep the number of reliable taxi service at hand. Uber is also an option.
Local Customs
English is widely spoken here—with a dash of the local lingo. South Africans say "sorry" instead of "excuse me," use "oh, shame," as a term of endearment, call traffic lights "robots," greet people with "howzit?" and use "izzit?" instead of "really?"
Things to Bring
Traveler planning on a multi-day Garden Route tour or a visit to the Klein Karoo should pack warm layers as temperatures drop dramatically at night.
What the Locals Know
Most travelers make a beeline for the V&A Waterfront, but locals head to the Woodstock neighborhood, full of hip cafes, shops, and restaurants. Visit on Saturday, when the Old Biscuit Mill hosts one of Cape Town's coolest markets, or take a food-focused tour to learn more about the city's so-called rainbow cuisine.
Note: all post is a source from TravellersguideNG partner site