Travelstart Affiliates Forum (TAC 2017)
I have been waiting inpatiently for travel start to publish thgis and here it is and was so happy to have been part of the success of the program an an affiliate. Looking at the group pictures i could find myself in a very tight back corner i tried to hide but the camera still got me, lol this is how the program wen below. All content, the images, write up and instagram are of Travelstart blog
Fun Day-Out with Our Affiliates
…And we nailed it again! We successfully hosted our Second Affiliate Forum on November 2nd, 2017 at the luxurious Ibis Hotel Ikeja for our formidable Affiliate members. As we expected, the turn up was awesome, energy was positive and the response was quite incredible! In contrast to the First forum held in June 2017 that hosted more of travel agents, this time we spoke to mostly to our travel bloggers and non-travel content website owners.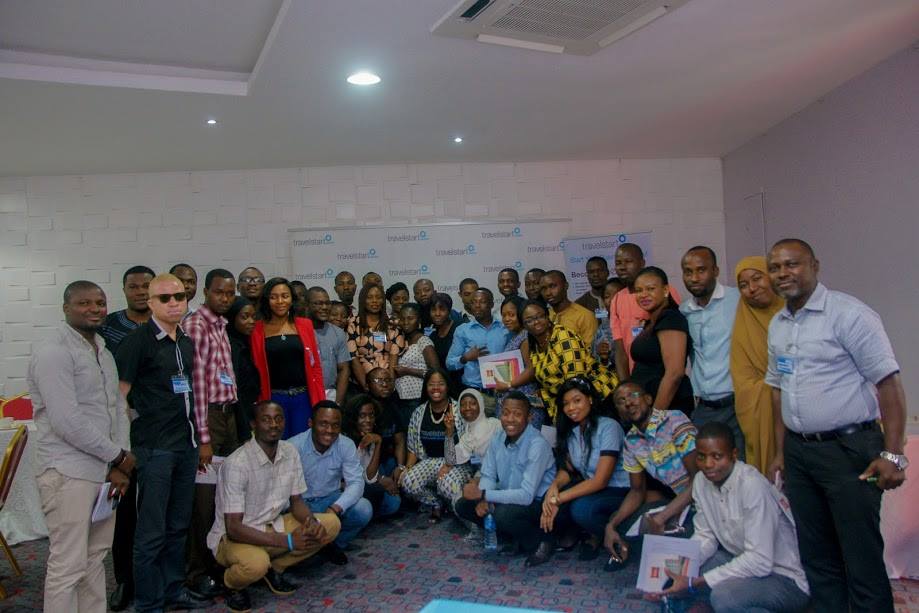 Travelstart Team with attending affiliates
What is Travelstart Affiliate Programme?
Travelstart's Affiliate programme offers lifestyle bloggers, established travel agencies and aspiring (travel) website owners the opportunity to sell flight tickets in partnership with Travelstart. The programme allows selected partners earn up to 70% commission when they get their customers to purchase flight tickets directly from their own website. Becoming an Affiliate with Travelstart provides website owners with an opportunity to continue to be their own boss and make more money for their businesses!
The forum is part of Travelstart marketing initiatives to build stronger relationships with our Affiliates. It also presents an opportunity for Travelstart to share products & features updates, ideas around how the Affiliates can make more money and most importantly, the forum serves as an opportunity for the Affiliates to share their feedback.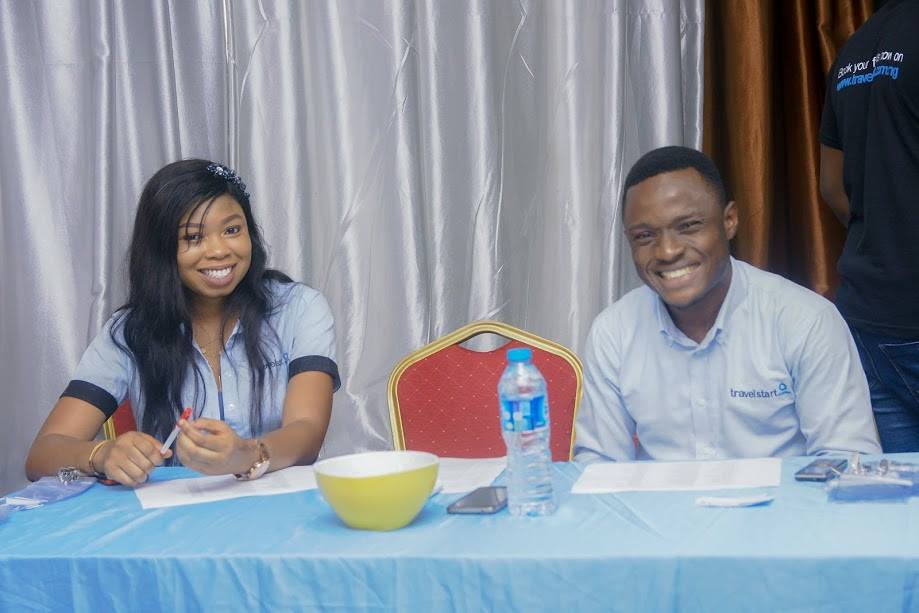 NEXT Platform Manager, Yvonne Oni and Affiliates Associate, Jones Chukwumah
Cross section of the Affiliates listening during the Affiliates Forum
The course of the day…
The day kicked off around 10 am when the Affiliates arrived, welcomed by the Travelstart staff who ushered them to the registration stand and then to their respective seats. Thereafter, opening remarks and an introduction were given by Alimi Azeez, Affiliate Manager, followed by a presentation by the Commercial Manager, Bukky Akomolafe. During her presentation, she discussed the new website products and features such as Delayed & Lost Baggage Protection, Mix 'n' Match, Price Alert and Bookmark Your Flight Option.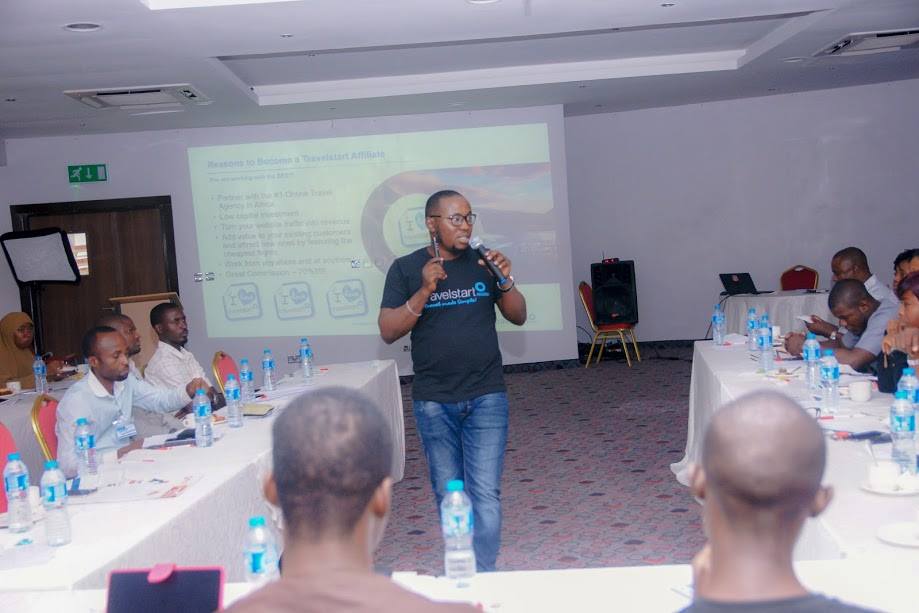 Affiliate Manager, Alimi Azeez, addressing the audience
Travelstart's Country Manager,  Philip Akesson further welcomed the Affiliates and described the forum as an opportunity to continue to build upon the one-on-one relationship with the Affiliates. He further emphasised that Travelstart is on track to becoming the number one travel agency in Nigeria. "As aforementioned in the last forum, Travelstart needs the expertise and partnership of our Affiliates to penetrate and win in the Nigerian market," Akesson said.
Commercial Manager, Bukky Akomolafe with an Affiliate
Country Manager, Philip Akesson addressing the Affiliates
Following this, a session on Content marketing was held with Innocent Uchenna. D, Digital Lead where he explained more on how to make use of keywords, tags and creating relevant articles that will create generate more traffic to their website.
Innocent Uchenna presenting to the affiliates on Content Marketing
Finally, we wrapped up the event with a feedback and interactive session with the affiliates. We were able to note down their suggestions and feedback. At the long run, we are sure it's going to contribute to Travelstart long-term positioning as a market leader.
Travelstart Affiliate Manager, Alimi Azeez with some of the Affiliates at the media wall
Travelstart Country Manager, Philip Akeeson with some Affiliates
What's more, Travelstart is having the Biggest Black Friday Flight Sale of the Year.  It will be happening LIVE on www.travelstart.com.ng from 20th of November, 2017 until the 27th of November, 2017. Don't miss this event! This is a perfect time to sign up for our Affiliate programme or to book directly on the website.